RESEARCH

Development of non-chemical strategies for postharvest disease management of tropical fruits with emphasis on banana and mango. Approaches being used include integration of native biocontrol agents with generally regarded as safe (GRAS) compounds, food additives, hot water treatment, and improvement of cultural practices. The mechanism of these approaches to postharvest pathogens is of particular interest. Studies on mycobiota of coffee and cacao. I have extension responsibility to the end users (farmers and consumers) of the generated technologies.

AREA OF RESPONSIBILITY
As a plant pathologist; research on postharvest diseases of tropical fruits (banana and mango); and development of integrated postharvest disease management programs for tropical fruits. Extension responsibilities include education programs on diseases of tropical fruits. As a mycologist; identification and characterization of fungi. As an affiliate professor, Central Luzon State University (CLSU), Science City of Muñoz, Nueva Ecija, with "on call" teaching responsibility on courses on Plant Disease Management (CP 704), Disease Resistance in Plant (CP 735), and Advance Microbiology (MB 741).

Journal Articles
Revisiting hot water treatments in controlling crown rot of banana cv. Buñgulan

Alvindia, D.G.
Crop Protection 33, 59-64, 2012






Inhibitory influence of biocontrol agents, plant oils, and an inorganic salt on Mycosphaerella fijiensis and Cordana musae

Alvindia, D.G.
African Journal of Microbiology Research 6, 3690-3695, 2012






Identification of Clonostachys and Trichoderma spp. from banana fruit surfaces by cultural, morphological and molecular methods

Alvindia, D.G., Hirooka, Y.
Mycology 2, 109–115, 2011






Mycoflora of coffee beans in the Philippines

Alvindia, D.G., Acda, M.A.
Journal of International Society for Southeast Asian Agricultural Sciences 16, 116 -125, 2010






Biocontrol activities of Bacillus amyloliquefaciens DGA14 isolated from banana fruit surface against banana crown rot-causing pathogens

Alvindia, D.G., Natsuaki, K.T.
Crop Protection 28, 236-242, 2009






Evaluation of fungal epiphytes isolated from banana fruit surfaces for biocontrol of banana crown rot disease

Alvindia, D.G. Natsuaki, K.T.
Crop Protection 27, 1200-1207, 2008






Control of crown rot-causing fungal pathogens of banana by inorganic salts and a surfactant

Alvindia, D.G., Natsuaki, K.T.
Crop Protection 26, 1667-1673, 2007






The prospect of agricultural farming in the Philippines (in Japanese)

Natsuaki, K.T., Alvindia, D.G.
Journal of Agriculture Society of Japan 1496, 65-69 , 2007






The aerial and fruit surface populations of fungi in nonchemical banana production in the Philippines

Alvindia, D.G., Kobayashi, T. Natsuaki, K.T.
Journal of General Plant Pathology 72, 257-260, 2006






Inhibitory Influence of Inorganic salts on banana pathogens and preliminary application to control crown rot

Alvindia, D. G., Kobayashi, T., Natsuaki, K.T. and Tanda, S
Journal General Plant Pathology 70, 61-65, 2004





Conferences
Alternatives to Chemical Fungicide to Control Crown Rot of Banana

Dionisio G. Alvindia
International Conference on Agriculture and Agro-Industry 2010: Food, Health and Trade, Mae Fah Luang University, Chiang Rai, Thailand, November 19-20, 2010




Evaluation of epiphytic bacteria isolated from banana fruit surface for biocontrol of crown rot-causing fungal pathogens of banana

Alvindia, D.G. and Natsuaki, K.T.
Recent advances in banana crop protection for sustainable production and improved livelihoods, Greenway Woods, White River, South Africa, September 10-14, 2007




Isolation and characterization of natural epiphytic antagonists for biocontrol of postharvest diseases

D. G. Alvindia
The 3rd Asian Conference on Plant Pathology, Yogyakarta, Indonesia, August 20-24, 2007




Evaluation of nonchemical alternatives to control postharvest diseases of banana

Alvindia, D.G., Natsuaki, K.T., Sabio, G.C., and Acda, M.A.
International Society for Southeast Asian Agricultural Sciences (ISSAAS), University Putra Malaysia, Selangor, Malaysia, December 9-11, 2006




Preservation of Mestizo 1 (PSB Rc72H) seeds using hermetic and low temperature storage technologies

Sabio, G.C., Dator, J.V., R.F. Orge, R.F., Julian, D.T., Alvindia, D.G., Miranda, G.C., Austria, M.C.
9th International Working Conference on Soted Product Protection, Sao Paulo, Brasil, October 15-18, 2006




Inhibitory influence of inorganic salts against postharvest pathogens of banana and its preliminary application to control crown rot

Alvindia, D.G., Kobayashi, T., Natsuaki, K.T., and Tanda, S.
Annual Meeting Phytopathological Society of Japan, Tokyo, Japan, April 2003




A one-year survey of the mycoflora of culturally and non-culturally managed non-chemical banana farms in the Philippines

Alvindia, D.G., Kobayashi, T., and Natsuaki, K.T.
Annual Meeting Phytopathological Society of Japan, Osaka, Japan, March 2002




Selection and evaluation of several fungi against major postharvest diseases of banana

Alvindia, D.G., Yasuda, H., Takamura, Y., Kobayashi, T., and Natsuaki, K.T.
Annual Meeting Phytopathological Society of Japan, Osaka, Japan, March 2002




Fungal flora of non-chemical banana farms in the Philippines with and without cultural management during rainy season

Alvindia, D. G., Kobayashi, T., and Natsuaki, K.T.
Annual Meeting Japan Phytopathological Society, Sendai, Japan, April 2001




Fungal flora of non-chemical banana farms in the Philippines with and without cultural management during rainy season

Alvindia, D.G., Kobayashi, T., and Natsuaki, K.T.
Annual Meeting Kanto Division Phytopathological Society of Japan, Tokyo, Japan, June 2001



Books
Fungal diversity of non-chemical banana and its environs in the Philippines: A handbook for taxonomists and para-taxonomists

Dionisio G. Alvindia
Philippine Center for Postharvest Development and Mechanization, Nueva Ecija, Philippines, 2011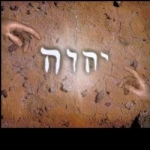 Dr. Dionisio Alvindia
joined April 29, 2006
20 journals, 20 conferences, 1 book, 7 societies, 14 awards