He has almost ten years research and project experiences in renewable energy, energy conservation and energy efficiency. His research and project interest are in renewable energy systems (solar thermal, photovoltaic, low grade geothermal and biomass); HVAC systems (passive and active); and building science (building envelope and indoor thermal environment).

He has authored several papers in books, review journals, research journals and conference proceedings. He has presented and submitted dozens of technical reports for collaborative projects with companies. He has forthcoming book in solar energy in collaboration with different experts in solar energy around the world. He is now preparing his second book in tropical buildings. He is regularly invited as reviewer for several international journals in the field of air handling systems, energy systems and building environment. On occasion he was invited to review research funding applications and give technical and scientific comments in international science and engineering activities.

He got his Doctor of Philosophy (2009) in Engineering specializing in the Building Thermal Engineering at the Tohoku University, Japan as Japanese Government Scholar; his Master of Science (2003) and Bachelor of Science (2000) in the field of Mechanical Engineering from the Mindanao State University at Iligan Institute of Technology, Philippines as Philippine Government Scholar. He is a member of the American Society of Mechanical Engineers (ASME), International Solar Energy Society (ISES), and an associate member of the International Institute of Refrigeration (IIR).

Journal Articles
First and Second Law Analyses of the Developed Solar-Desiccant Air-Conditioning System (SDACS) Operation during the Summer Day






Performance Evaluation of Solar Desiccant Cooling System with Silica-Gel and Titanium Dioxide Wheel Applied in East Asian Climates

N. Enteria, H. Yoshino, R. Takaki, H. Yonekura, A. Mochida, R. Yoshie
Solar Energy 86, 1261-1279, 2012






Initial Operation and Performance Evaluation of the Developed Solar Thermal Desiccant Cooling System

N. Enteria, H. Yoshino, A. Mochida, R. Takaki, A. Satake, H. Yonekura, S. Baba
Experimental Heat Transfer 24, 59-87, 2011






The Role of the Thermally Activated Desiccant Cooling Technologies in the Issue of Energy and Environment

N. Enteria, K. Mizutani
Renewable and Sustainable Energy Reviews 15, 2095-2122, 2011






Experimental Evaluation of the New Solid Desiccant Heat Pump System in Asia-Pacific Climatic Condition

N. Enteria, K. Mizutani, Y. Monma, T. Akisaka, N. Okazaki
Applied Thermal Engineering 31, 243-257, 2011






Development and Construction of the Novel Solar Thermal Desiccant Cooling System Incorporating Hot Water Production

N. Enteria, H. Yoshino, A. Mochida, R. Takaki, A. Satake, T. Mitamura, S. Baba
Applied Energy 87, 478-486 , 2010






Experimental Heat and Mass Transfer of the Separated and Coupled Rotating Desiccant Wheel and Sensible Wheel

N. Enteria, H. Yoshino, A. Mochida, R. Takaki, R. Yoshie, T. Mitamura, S. Baba
Experimental Thermal and Fluid Science 34, 603-615 , 2010






Construction and Initial Operation of the Combined Solar Thermal and Electric Desiccant Cooling System

N. Enteria, H. Yoshino, A. Mochida, R. Takaki, R. Yoshie, T. Mitamura, S. Baba
Solar Energy 83, 1300-1311, 2009





Conferences
Potential of the Solar Thermal Desiccant Cooling in Asia-Pacific Region

N. Enteria, K. Mizutani, R. Yoshie, H. Yoshino, A. Mochida
2010 International Conference on Low Energy and Sustainable Ventilation Technologies for Green Buildings, Seoul, Korea, October 26-28, 2010




Operation and Evaluation of the Combined Solar Thermal and Electric Desiccant Cooling System

N. Enteria, H. Yoshino, A. Satake, R. Takaki, H. Yonekura, A. Mochida, R. Yoshie, S. Baba
2009 International Conference on the Air Distribution in Rooms , Busan, Korea, May 24-27, 2009




Numerical Evaluation and Optimization of the Combined Solar Thermal and Electric Desiccant Cooling System

N. Enteria, H. Yoshino, A. Mochida, A. Satake, R. Yoshie, K. Mizutani
2009 ASME International Mechanical Engineering Congress and Exposition, Lake Buena Vista, Florida, USA, November 13-19, 2009




Experiment of Desiccant Wheel at Different Regeneration Temperature

Z.J. Huang, F.P. Qian, H. Yoshino, N. Enteria, R. Takaki
Fourth International Conference on Cryogenics and Refrigeration, Shanghai, China, April 5-9, 2008




Development and Evaluation of Solar Thermal and Electric Desiccant Cooling System

N. Enteria, H. Yoshino, A. Mochida, R. Takaki, R. Yoshie, T. Mitamura, S. Baba
2008 International Conference on Building Energy and Environment, Dalian, China, July 12-16, 2008




Experimental Heat and Mass Transport Analysis of Coupled Rotating Sorption and Sensible Wheels

N. Enteria, H. Yoshino, A. Mochida, R. Takaki, R. Yoshie, T. Mitamura, S. Baba
2008 International Conference on Building Energy and Environment, Dalian, China, July 12-16, 2008




Synergization of Clean Energy Utilization, Clean Technology Development and Controlled Clean Environment Through Thermally Activated Desiccant Cooling System

N. Enteria, H. Yoshino, A. Mochida, R. Takaki, R. Yoshie, T. Mitamura, S. Baba
2008 ASME International Conference on Energy Sustainability, Jacksonville, Florida, USA, August 10-14, 2008




Solar Thermal and Electric Desiccant Cooling System. Part 1: System Development and Investigation

R. Takaki, H. Yoshino, A. Mochida, N. Enteria, R. Yoshie, T. Mitamura, S. Baba
2008 International Conference of the Air Infiltration and Ventilation Center, Kyoto, Japan, October 14-16, 2008




Solar Thermal and Electric Desiccant Cooling System. Part 2: Experimental Investigation and Evaluation

N. Enteria, H. Yoshino, A. Mochida, R. Takaki, R. Yoshie, T. Mitamura, S. Baba
2008 International Conference of the Air Infiltration and Ventilation Center, Kyoto, Japan, October 14-16, 2008




The Experimental Works and Some Parametric Investigations of the Thermally Activated Desiccant Cooling System

N. Enteria, H. Yoshino, A. Mochida, A. Khoukhi, A. Satake, T. Mitamura
CLIMA 2007 WellBeing Indoors International Conference , Helsinki, Finland, June 10-14, 2007



Books
Application of Solar Energy for Open Cycle Sorbent Air-Conditioning Systems (Chapter 16: Solar Energy Sciences and Engineering Applications)

N. Enteria
Taylor and Francis - CRC Press, UK, 2013




Physics of Solar Energy and Its Applications (Chapter 1: Solar Energy Sciences and Engineering Applications)

N. Enteria, A. Akbarzadeh
Taylor and Francis - CRC Press, UK, 2013




Solar-Desiccant Cooling in Asia Pacific Region (Chapter 14: Clean Energy - Resources, Production and Developments)

N. Enteria, K. Mizutani, R. Yoshie, H. Yoshino, A. Mochida
Nova Science Publishers, USA, 2011




Solar Energy Sciences and Engineering Applications

N. Enteria, A. Akbarzadeh
Taylor and Francis - CRC Press, UK, 2013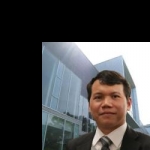 Dr. Napoleon Enteria
joined August 29, 2007
8 journals, 10 conferences, 4 books, 3 societies, 2 awards